Remote Access
You Can Count On
Easy to use features and reliable service you are looking for.
GoToMyPC Benefits
Work more efficiently with GoToMyPC Remote Desktop Software
No matter where you are or what you need to do, remote access benefits both you and your business.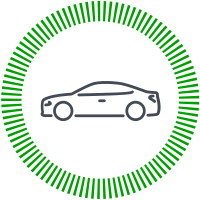 Reduce Your Commute
Avoid the daily traffic jam and save time and energy by working from home during rush hour.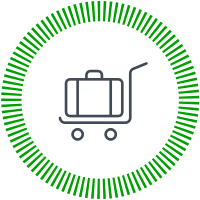 Connect While Traveling
No more separation anxiety – your computer is always a couple taps away. Just log in from another computer or mobile device.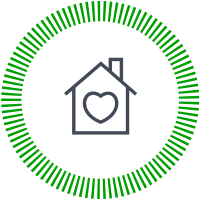 Be Home More
Access the programs, files and networks you need to do your job, and be home in time for dinner.
How It Works
Easy remote access that's hard to beat.
Mobile Apps
Total mobility. Total freedom.
Instantly work on your files, programs and network – just as if you were at your desk.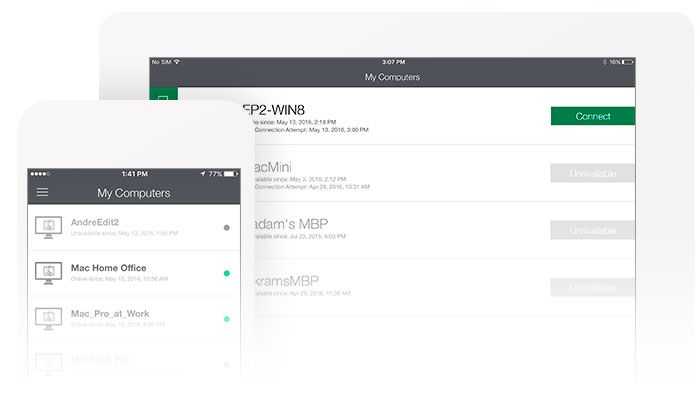 Remote access from your iPad, iPhone, Android or Kindle device.
Stay productive wherever you go using your preferred mobile device. Now work is just a tap away with precious mouse control, screen zoom and full keyboard access. With GoToMyPC mobile apps, you can connect over 3G, 4G and Wi-Fi networks. Learn More >
Customer Stories
See what our customers have to say about GoToMyPC.

"What I love best about GoToMyPC is that it's simple, easy to use and very reliable."
Linda Lubitz Boone, The Lubitz Financial Group

"It's been a win-win situation for us…I'd recommend it for anyone in the industry that has to do this type of work.
John Maloney, Stitely & Kartsetter, PLLC