Easy to use features and the reliable service you need
GoToMyPC Features
Try It Free for 7 Days
New
Real-Time Diagnostics
Have constant insight into your connectivity status during a remote session.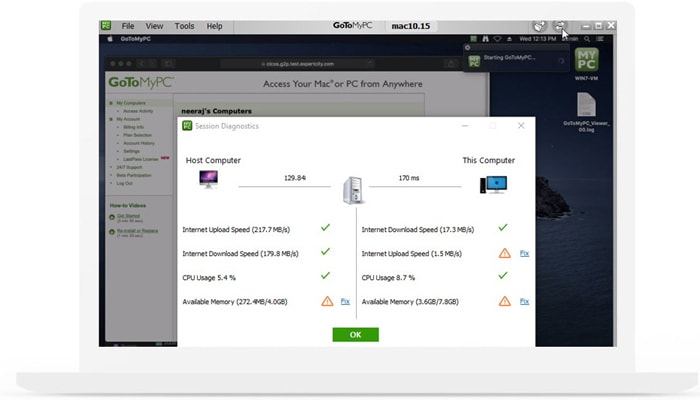 With Real-Time Diagnostics, you will have full visibility into device connectivity and performance without having to scramble to get the answers you need. Real-Time Diagnostics empowers you to resolve common connectivity issues on your own as a result of your computer's hardware, Internet / WiFi or memory, with in-dashboard fix suggestions.
Mobile Apps for phones and tablets.
Your computer is just a few taps away. Finish work wherever, whenever with mobile remote access from your device. GoToMyPC mobile apps give you the freedom to work on the go from your iPad, iPhone, Kindle Fire or Android device so you can get anytime access to your files, programs and network.