Easy to use features and the reliable service you need
GoToMyPC Features
Try It Free for 7 Days
WHY GOTOMYPC
Remote access you can count on.
GoToMyPC will be there for you with 20+ years of proven performance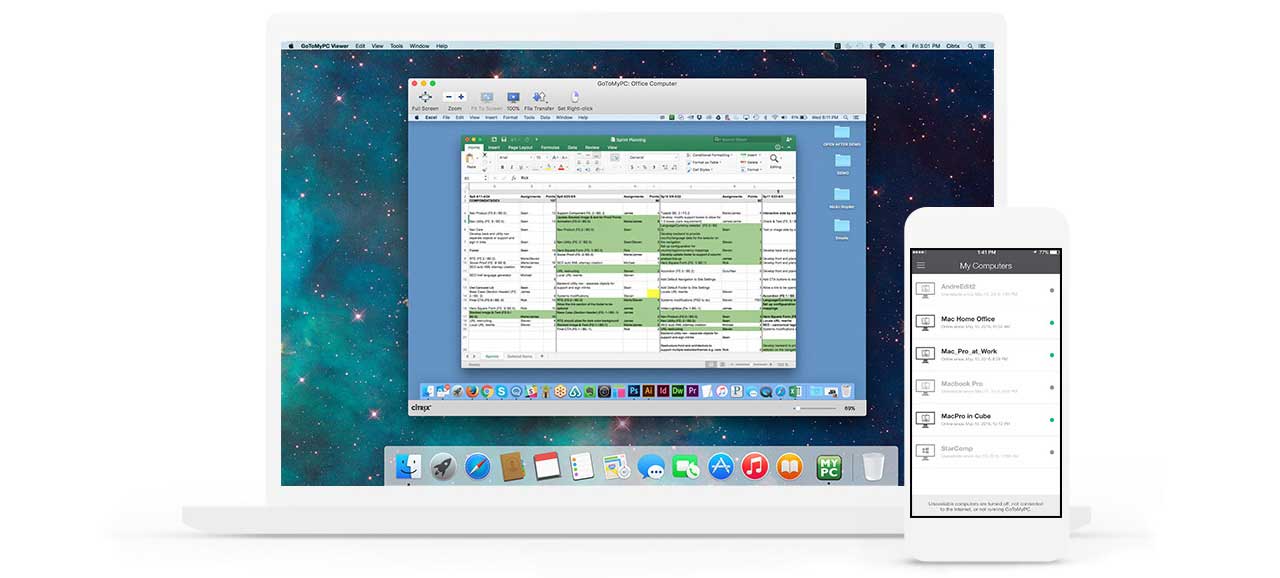 Remote Access
Work on your Mac or PC from anywhere.
Easy Installation and Remote Deployment
Download GoToMyPC and deploy, install, and configure instantly from anywhere.
File Transfer
Easily transfer a file between computers. No more emailing files to yourself.
Multi-Monitor Support
View the full displays of all monitors connected to your computer.
Sound
Hear your music or voicemail on the PC you are accessing. Available on PC only.
Copy and Paste
Cut, copy and paste between your connected computers.
GOTOMYPC SECURITY & TECHNOLOGY
Secure and reliable remote access.
Built to the highest standards of security and performance, so you can be confident that your data is always safe
Maximum Security
Stay secure with 256-bit AES encryption, dual passwords and end-to-end authentication.
Optimal Performance
NEW!
Connect in seconds and enjoy the most reliable in-session performance available, now with constant insight into your connectivity status using Real Time Diagnostics.
Privacy
Lock the remote keyboard and black the screen on your PC to protect your privacy.
FAST RELIABLE SIMPLE
Instantly work on your office computer, remotely.
Desktop Shortcut
Guest Invite
Usage Reports
Remote Printing
Free 24/7 Support
Create a shortcut to your PC that bypasses the usual browser log-in page.
Invite a person to temporarily join you on your PC. Great for demos or tech support.
Keep track of your sessions including origin, time, type and duration of connection.
Send documents to the printers connected to your remote or local PC.
Enjoy free software and service upgrades and 24/7 technical support.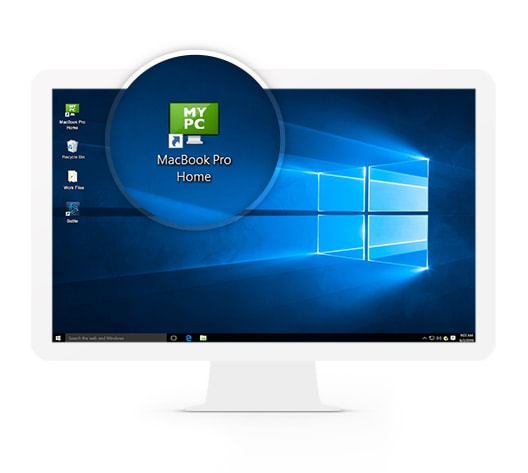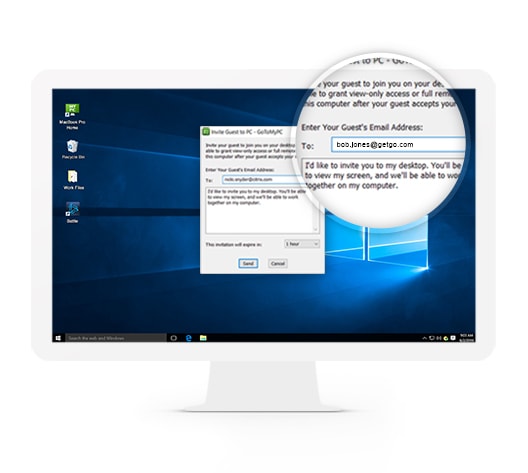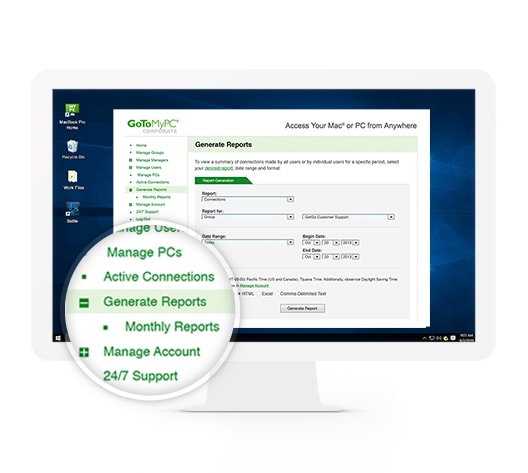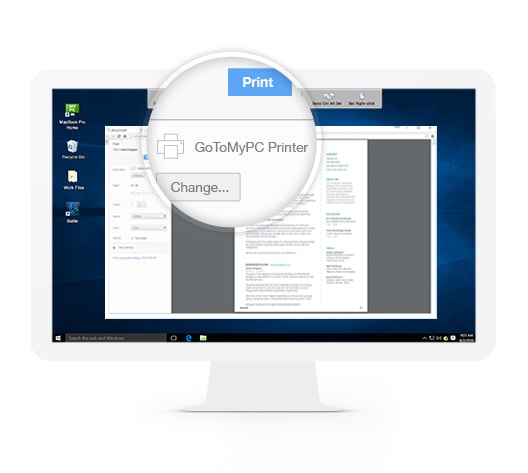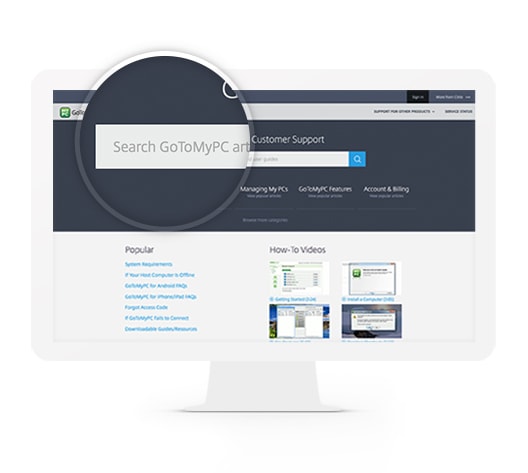 Mobile Apps for phones and tablets.
Your computer is just a few taps away. Finish work wherever, whenever with mobile remote access from your device. GoToMyPC mobile apps give you the freedom to work on the go from your iPad, iPhone, Kindle Fire or Android device so you can get anytime access to your files, programs and network.