Resource Center
Read a GoToMyPC overview, review a white paper or see a webinar.
Demos, Webinars and Training
Learn more about using GoToMyPC.
Mobile Access
Work from whatever mobile device you choose with mobile access.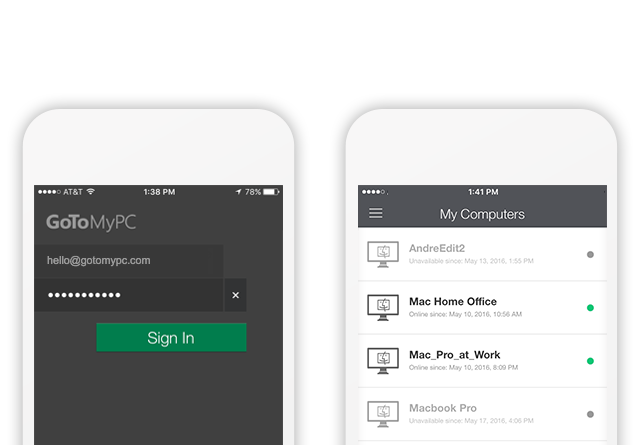 How it works

See how easy remote computer access can be when you use GoToMyPC.

Explore features

Explore the features that make remote work simpler than ever for your business.

See pricing

Start a free trial or learn more about our flexible pricing plans.